One of the downsides of electric scooters is that riding them is weather dependent. You can't really ride an electric scooter comfortable and safe under some weather conditions like heavy rain, snow, ice, and even high temperatures.
While I consider spring and autumn (except the heavy rains) the perfect seasons for electric scooters, summer would be my favorite if it didn't have days with extremely high temperatures. But, rest assured, I will give you some useful tips that I used during the summer to make the rides more enjoyable.
Here are 5 tips that will help you ride during a hot summer
Use a summer-friendly helmet
Some electric scooter / electric bike helmets don't have good ventilation which will make the heat build-up and become unbearable in hot summer days. Using a ventilated helmet will make a huge difference, and also make sure you get a light color one. White would be the best option. Here is an example from Amazon.com of a good helmet.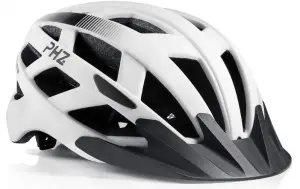 This one has 23 integrated flow vents which besides offering a cool airflow it will also decrease the air-resistence so you can get more speed.
It also has a cool feature which is not a must, but nice to have like: rechargeable led tail light. This will make your night commutes safer.
Besides these important benefits, some pairs also have interchangeable lenses so you get night-vision glasses and driving glasses at the same price. A good example of these is Torege sport sunglasses. (link to Amazon.com)
Use sunscreen
While most people only apply sunscreen when going to the beach, UV rays are everywhere and the UV Index is very high in the summer days. If you ride your electric scooter between 11 am and 5 pm, the sunscreen is a must! According to ehe health, not using sunscreen can lead to an increased risk of skin cancer and premature aging of the skin. The UV index is at the highest level at around 12 o'clock, when the sun is right above us so the distance between the sun and us is minimal.
Conclusion
To wrap this up, you can certainly get through a hot summer with using these basic but important tips. Many people ignore common sense and don't use sunscreens, helmets, sunglasses, and light clothes to protect against the harmful (and invisible) UV rays. As I mentioned before, these can cause skin cancer and premature aging of the skin so it's important to follow all the safety measures when riding an electric scooter.
I hope this helps and if you have other tips or tricks in mind that you use to cool down during summer please let me know in the comments section below.